Senior Engineer, MR Physicist
Location

Trondheim, Norway

End of advertisement period

23 Oct 2022

Ref

232444

Academic Discipline

Job Type

Contract Type

Hours
About the position
The Norwegian 7T MR Center in Trondheim opened in 2020. The Norwegian University of Science and Technology (NTNU) hosts the center, which is part of the national infrastructure in neuroscience, NORBRAIN. The primary focus for the 7T Center is brain imaging for neuroscientific research, but it also serves several additional objectives, both in the brain and in other body regions. Clinical use of the 7T scanner is handled by St.Olavs University Hospital HF, and the staff at the 7T MR Center consists of dedicated personnel from both NTNU and St.Olavs Hospital.
The 7T Center is localized in the area of St.Olavs Hospital. The imaging facilities at NTNU/St.Olavs Hospital also include PET/MR and 3T MR scanners as well as strong research activities in pre-clinical MR. The MR community in Trondheim consists of large group of researchers and clinicians from NTNU and St.Olavs Hospital working together in highly multidisciplinary projects, covering background and competence within MR-physics, medicine, neuroscience, psychology, mathematics, computer science and engineering. This environment offers a unique combination of research and method development.
The main focus for this position is to facilitate and interface the research projects at the 7T MR Center. This involves many different tasks such as optimization of scan-protocols, pulse sequence development, data acquisition, processing and analysis.
Duties of the position
Provide MR physics services to the research users, including protocol optimization, data acquisition, data processing and analysis, as well as sequence development.
Interface with the clinical users of 7T MR and facilitate new clinical applications in close collaboration with staff at St.Olavs Hospital
Some maintenance and service tasks (software installations, upgrades, auxiliary MR equipment, data storage etc.)
Training and education of users.
Some administrative duties.
Required selection criteria
M.Sc. in physics, biophysics, biomedical engineering or equivalent
MR physics competence, ideally within ultra-high field
Programming skills
Fluent in English, both written and oral
Preferred selection criteria
PhD in physics or engineering using MRI/MRS
Experience in sequence development, ideally within Siemens IDEA
Experience in MR research and development, ideally in human brain imaging
Experience with MR data analysis in neuroscience research
Experience in database handling
Experience from working in an interdisciplinary team
Norwegian language skills
Personal characteristics 
Takes initiative and is independent
Highly collaborative (team player) and with good communication skills
Creative and with strong problem-solving skills
Service minded
Enjoys a fast-paced working environment
Is accurate and solution oriented
In the evaluation of which candidate is best qualified, emphasis will be placed on education, experience and personal suitability, as well as motivation, in terms of the qualification requirements specified in the advertisement
We offer
Salary and conditions
Senior Engineers are remunerated in code 1181 and are normally remunerated at gross from NOK 534 900 – 661 400 per annum before tax, depending on qualifications and seniority. From the salary, 2% is deducted as a contribution to the Norwegian Public Service Pension Fund.
This position is a permanent, full time (100%) position.
The engagement is to be made in accordance with the regulations in force concerning State Employees and Civil Servants, and the acts relating to Control of the Export of Strategic Goods, Services and Technology. Candidates who by assessment of the application and attachment are seen to conflict with the criteria's in the latter law will be prohibited from recruitment to NTNU. After the appointment you must assume that there may be changes in the area of work.
It is a prerequisite you can be present at and accessible to the institution on a daily basis.
About the application
Please submit your application electronically using the appropriate link in http://www.jobbnorge.no. Applicants will only be assessed on the information submitted and it is the applicant's responsibility to ensure everything is submitted by the deadline of 23.10.2022.
Please complete the online application form. The applicant's personal qualification and motivation for applying for the specific position must be mentioned in the cover letter.
The application must contain:
Cover letter
CV
Certificates and diplomas
Name and address of three references
If all, or parts, of your education has been taken abroad, we also ask you to attach documentation of the scope and quality of your entire education. Description of the documentation required can be found here. If you already have a statement from NOKUT, please attach this as well.
General information
NTNU believes that inclusion and diversity is a strength. We want our faculty and staff to reflect Norway's culturally diverse population and we continuously seek to hire the best minds. This enables NTNU to increase productivity and innovation, improve decision making processes, raise employee satisfaction, compete academically with global top-ranking institutions and carry out our social responsibilities within education and research. NTNU emphasizes accessibility and encourages qualified candidates to apply regardless of gender identity, ability status, periods of unemployment or ethnic and cultural background.
The city of Trondheim is a modern European city with a rich cultural scene. Trondheim is the innovation capital of Norway with a population of 200,000. The Norwegian welfare state, including healthcare, schools, kindergartens and overall equality, is probably the best of its kind in the world. Professional subsidized day-care for children is easily available. Furthermore, Trondheim offers great opportunities for education (including international schools) and possibilities to enjoy nature, culture and family life and has low crime rates and clean air quality.
As an employee at NTNU, you must at all times adhere to the changes that the development in the subject entails and the organizational changes that are adopted.
For further information about the position, please contact:
Project Manager Pål Erik Goa, e-mail: pal.e.goa@ntnu.no
For information concerning the application process, please contact:
HR Consultant Ingrid Andrea Legran, e-mail: ingrid.a.legran@ntnu.no
If you think this looks interesting and in line with your qualifications, please submit your application electronically via jobbnorge.no with your CV, diplomas and certificates attached. Applications submitted elsewhere will not be considered. Upon request, you must be able to obtain certified copies of your documentation.
Application deadline: 23.10.2022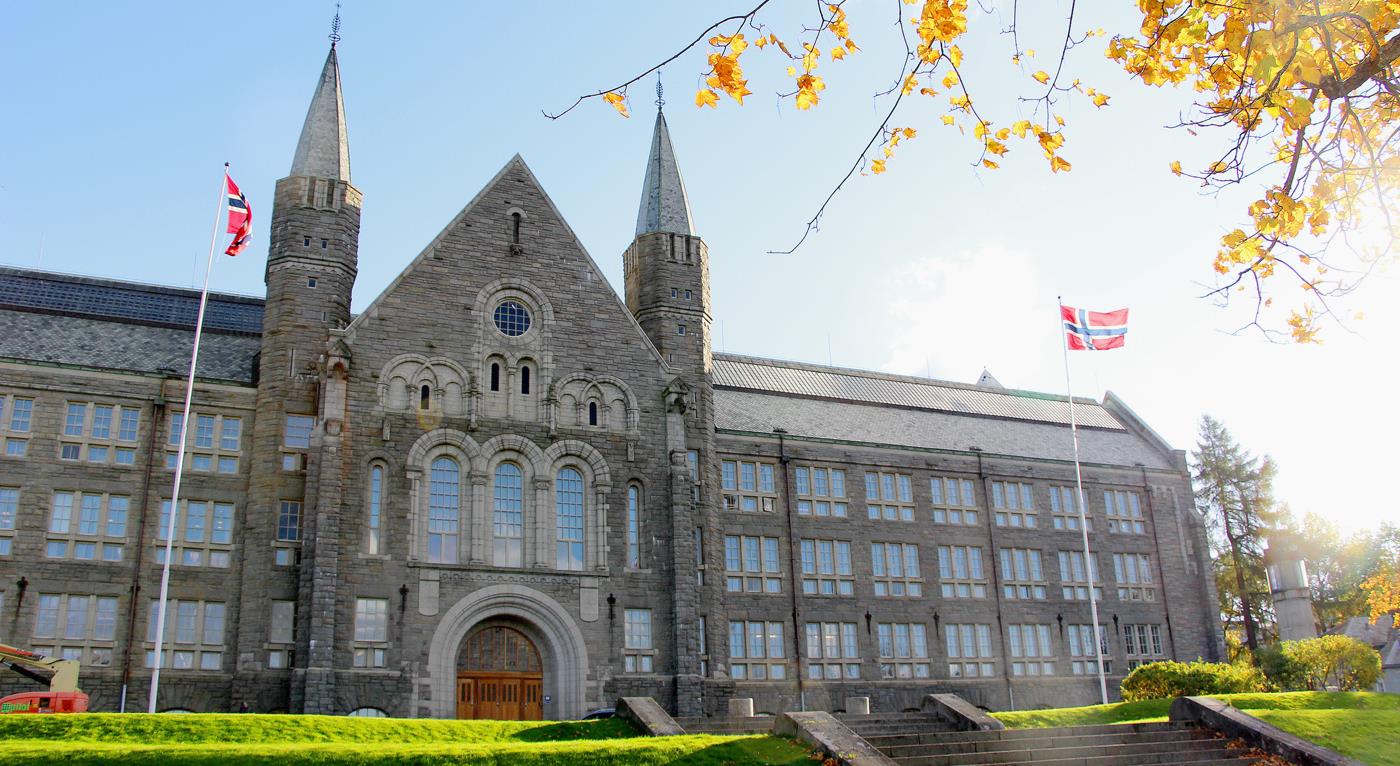 NTNU - knowledge for a better world
The Norwegian University of Science and Technology (NTNU) creates knowledge for a better world and solutions that can change everyday life.
The Department of Circulation and Imaging (ISB) has about 260 employees, and its research units are at the Cardiothoracic Centre at St. Olav's Hospital, integrated with collaborating clinical divisions. The Department of Circulation and Medical Imaging (ISB) includes anaesthesiology, radiology, radiography, ultrasound, magnetic resonance imaging, exercise physiology, cardiovascular physiology, pulmonary physiology, pulmonary medicine, cardiology, vascular surgery, thoracic surgery and biomedical engineering.
The department is also responsible for the Centre for Innovative Ultrasound Solutions (CIUS), the Medical Simulation Centre and the MR Centre. More information about the department is available at http://www.ntnu.edu/isb
Deadline 23rd October 2022
Employer NTNU - Norwegian University of Science and Technology
Municipality Trondheim
Scope Fulltime
Duration Permanent
Place of service Øya campus