How universities can support refugee students and academics
Afghan Chevening scholar Naimatullah Zafary, who was among the last people to be airlifted to safety from Kabul, explains how institutions can support refugee students and staff who arrive in an unfamiliar country after experiencing perilous journeys and severe trauma

18 May 2022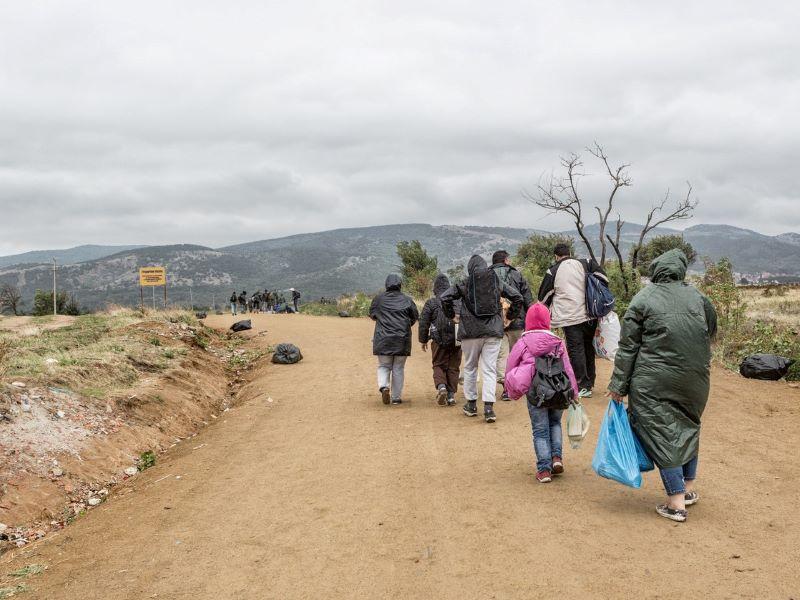 Every refugee has a story about the moment they knew it was time to leave. For some, it is a gradual and terrible realisation. For others, the threat is sudden and brutal – bags are packed in a hurry, there is no time for goodbyes, and the exit is fraught with danger.
I was in the latter category. The news that I had been accepted for a prestigious Chevening scholarship was thrilling for me personally and an honour for my family. Having worked hard for agencies such as the UN to see the proper development of Afghanistan's resources for the benefit of its many struggling people, this was an opportunity to make a difference. After years of conflict and corruption, high levels of illiteracy and a lack of good governance, I wanted to help bring positive change. I supported the education of a female family member to become a doctor and I wanted a better society for my own young daughters.
What happened instead horrified the world. In a matter of days after the sudden US withdrawal, the Taliban took Kabul. Intensive lobbying in the UK meant that the prime minister – himself a former foreign secretary – intervened to give Chevening scholars permission to leave, if only we could get to the airport.
The horrors of that airport boundary will stay with my family and me for life. Innocent people lost their lives in the chaos at its boundary. But we were the lucky ones. With my immediate family and a small backpack, I was lifted to safety.
So, what happens next for a student who finds themselves a refugee? In the months that have followed, I have learned a lot about the adjustments required, and I dearly hope those lessons may help those who wish to support others who make their own perilous journeys in the future.
Practical
The first challenges, of course, are practical. What will we eat and wear? Where and how will we live?
I am truly grateful to the UK for the support I received, but navigating the systems that confront a new refugee student, who had no idea they would ever need those skills, requires a sympathetic guide, or several.
For me, that support came from the university and personal friends who helped me speak to the right people about accommodation, or who offered advice to our group. As Cheveners we supported one another but not all refugees are so fortunate.
New arrivals need mentors and support. It isn't just a room that's required, you may need a buggy to walk with your baby, books or access to IT equipment. Having a guide who understands the whole range of needs and to whom a refugee student can speak openly at any time is vital.
Emotional
Beyond the practical, refugees are people who have experienced trauma and continue to do so. Many have witnessed terrible things or listened to the sound of explosions or bullets. Psychological safety has been put at risk, and we continue to fear for our loved ones who didn't escape.
It isn't just news reports that awaken fears already close to the surface. It is the calls and messages that take us into the lives of those who are facing repression, absence of education, unemployment or hunger. At times that should simply be happy, they are always in our minds. We wish we could hold them even though we know they are glad we are safe. There is guilt and hopelessness at our inability to make things OK.
Living with this means we have multiple feelings at once. We may love our studies and be truly grateful for our opportunities, while also feeling we are partly absent and finding it difficult to sleep or concentrate.
A good university, teachers and peers will stand with us and support us through this. I personally once felt I had to leave a happy social occasion with a fellow student as I was suddenly overwhelmed with emotion. Friends will understand that tears can and should come as we come to terms with all we have experienced. It is not healthy to pretend this is not the case.
Identity
A refugee is a person whose identity has been shaken. In some ways, our countries and memories become even more precious to us, even as we treasure the welcome and safety of our new home. But most of us would love to go back if it were safe to do so. It's painful to not have that freedom. So, the granting of the right to remain in your new home is a deep relief and also a poignant moment. We share our food and customs from home with our new neighbours because we are still proud of who we are, we don't want others to know only the worst of our country.
That is why actions like that of Ceri Oeppen, my professor at the University of Sussex, are so precious – she has encouraged us to share cultural events that remind us of home. It's a generous act.
Giving back
Refugees commonly have a deep desire to give back. We are not only those who need help, we are keen to give it. Most of us want to use our education combined with the trauma we have known to make a positive difference. Refugee scholars in this country have been responsible for some of the greatest breakthroughs in science and medicine. Their children are also important contributors to education and public life. I am doing my best to help my university as much as I can and to encourage my children to follow in my footsteps. A university can help by giving us the chance to give to others.
Rethinking the future
Finally, refugee students may need to completely rethink their future plans. If possible, a university will help a student find a mentor to work with them for not only this present time but months and years ahead.
I am deeply grateful to mine – my course lecturers, Ceri Oeppen, the Chevening Secretariat, generous and inspiring academic leaders such as Baroness Valerie Amos and Sir Keith Burnett, and my dear friend and mentor Ruth Arnold. But not everyone is as fortunate as me. A university can help match a refugee student with someone with the long-term potential to advise and support.
In turn, we will seek to give back. I hope to pursue a PhD and to make a difference through education, development and better governance. My daughters are loving their school. One hopes to be a doctor. We will not be defined by our nation's darkest hour.
Naimatullah Zafary is an Afghan Chevening scholar studying an MA in governance, development and public policy at the University of Sussex. He came to the UK when the Taliban took Kabul in August 2021 and has been granted residence under the Afghan Citizens Resettlement Scheme. He hopes to study a PhD and to put his education and experience to use at the service of others in need.
If you found this interesting and want advice and insight from academics and university staff delivered direct to your inbox each week, sign up for the THE Campus newsletter.