Boosting female representation in STEM is crucial to global innovation
Addressing the gender disparity in STEM isn't just a question of striving for a fairer society, it's also fundamental to solving the complex challenges that affect us all

University of California, Berkeley
18 Feb 2022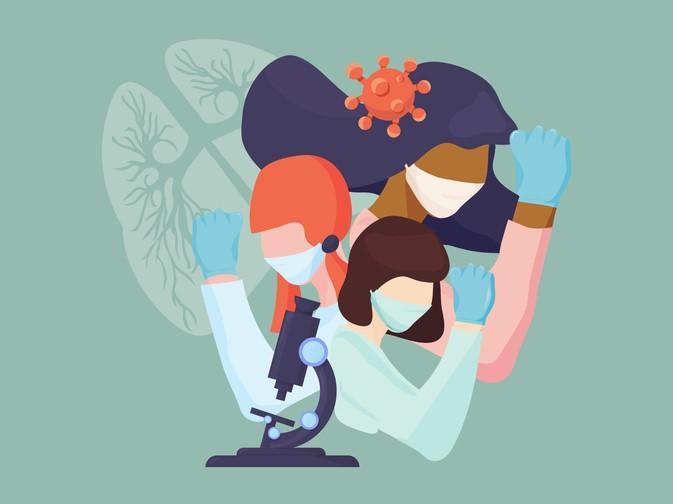 In 2021, not a single Nobel winner in the scientific categories was female despite us all benefiting from the work of many brilliant women scientists. Women make up less than a quarter of the STEM workforce and, in the UK, just 16 per cent of engineering graduates. While progress has been made, these facts serve as a stark reminder of the need to do more to boost gender diversity in science and engineering.
Addressing this disparity isn't just a question of striving for a fairer society. It's also fundamental to giving the scientific community the best possible chance of finding solutions to complex challenges that affect us all. If we don't encourage women scientists, or fail to give them the support, tools, funding and environments they need to flourish, we will severely limit our ability to tackle global issues such as the climate crisis and the Covid-19 pandemic.
Imagine the global Covid-19 response without Sarah Gilbert's discovery of the Oxford/AstraZeneca vaccine or Katalin Karikó's invention of the mRNA technology used in the Pfizer and Moderna vaccines. There would arguably be no end in sight to the pandemic; no hope of returning to normality. Other members of the scientific community would have stepped forward, but this scenario illustrates a fundamental point: as a global society and economy, we cannot afford to lock out female talent.
There are two major steps we need to take to boost female representation. The first is structural, embedding mentoring programmes within educational institutions to ensure that nurturing and supporting female scientists is a strategic priority. The second is cultural, giving appropriate recognition to women responsible for scientific breakthroughs and establishing them as role models to inspire and energise others.
Building inclusive environments 
Boosting female representation in STEM should be a priority. University faculty and administrators need to ensure that gender diversity within STEM is a strategic priority for their institution.
Like any serious approach to change management, this must begin with the setting of defined objectives at the beginning of the academic year related to female representation and performance. These goals should exist to positively challenge and energise staff in identifying promising female students and prioritising support for them in reaching their potential.
Removing bias from the application process must be a first step. Universities should consider relevant training for admissions officers and consider tactics such as "name blind" applications to ensure that unconscious biases aren't allowed to influence selection for STEM majors and careers.
For universities, mentoring and training programmes, as well as community outreach aimed specifically at young women, have huge significance. This could involve respected academics becoming trusted advisers to exceptional female students and connecting them with opportunities to practise STEM skills. We must find ways to encourage more women to participate in challenging science courses and give them the confidence and know-how to flourish.
Universities can also develop formal relationships with local schools. This could involve academic researchers delivering career talks in assemblies, giving students regular exposure to mentors and state-of-the-art facilities or collaborating with organisations such as the British Science Association to boost STEM engagement through forums, events and open days.
There must also be appropriate recognition of female scientific achievement within higher education.  At an everyday level, regular praise from faculty and administrators and championing even small wins can be extremely powerful in encouraging greater interest and future success. This alone can provide female students with the impetus to explore and engage further.
Yet while educational institutions serve a critical role in motivating and encouraging female scientists, there is only so much they can do.
We need broader cultural change to ensure that these young women witness the power of scientific endeavour and realise they have an opportunity to play a pivotal role in solving complex local and global challenges.
Celebrating female role models 
Throughout the myriad challenges of the past two years, we have also fundamentally changed how the public views innovation. The media profile of epidemiologists has reached new heights, while the discovery of vaccines – and the unique step-by-step development journey people have been privy to – has illustrated how science can touch every one of our lives.
Sarah Gilbert received widespread media coverage for her work on the Oxford/AstraZeneca vaccine, and it's almost impossible to imagine just how many millions of young women around the world will have been inspired by her work.
But we can't stop there. We must build on this momentum to capitalise on growing public interest in science by ensuring female scientists receive the praise and platform they deserve – especially as we reach the latter stages of the pandemic and media interest begins to wane. We can't afford to default to a position where female scientific genius is only recognised within academic circles.
Awards – at global and local levels – have an unrivalled role to play in celebrating achievement and establishing the status of future role models. It is for this very reason I agreed to be part of the judging panel for the VinFuture Prize Foundation, a global awards programme set up in Vietnam last year, which pledges $4.5m annually to reward breakthrough scientific research and innovation that is improving lives around the world. I'm delighted that Katalin Karikó has just been awarded the grand prize at the inaugural ceremony.
Through its Special Prize for Women, the foundation is playing its part in helping revolutionise the way we value, reward and recognise female scientists. This year's winner, Zhenan Bao, has been recognised for her groundbreaking work on developing flexible electronics with the sensing properties of human skin. This has huge real-world potential to revolutionise medical diagnosis and smart healthcare when applied to wearable and implantable devices, enhancing quality of life.
By celebrating her extraordinary achievement, we can continue to inspire and energise millions of young female scientists within the field of electronics and STEM more broadly.
Every one of these initiatives will provide a much-needed step forward. If we remain on this path and accelerate our efforts, we can create more opportunities to support talented young women as they take on STEM challenges and make positive change in the world.
Jennifer Tour Chayes is associate provost of the Division of Computing, Data Science and Society, and dean of the School of Information at the University of California, Berkeley.
Professor Chayes has received numerous awards for both leadership and scientific contributions, including the 2016 John von Neumann Prize of the Society for Industrial and Applied Mathematics, widely recognised as the world's top honour in applied mathematics and one that has only been awarded to six women in its more than 60-year history.